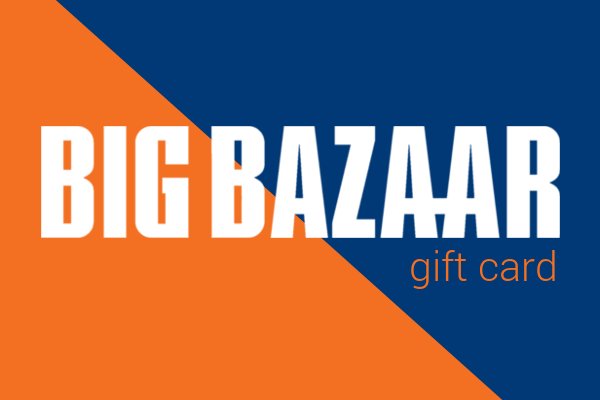 A lot more for less - that's Big Bazaar's motto. Big Bazaar is brought to you by the visionary Future Group, with a view of supplying everything that a person might need under a single roof. Every gifting occasion becomes perfect with a Big Bazaar gift voucher whether it's a birthday, a housewarming, an anniversary or even a religious function. A day out shopping at Big Bazaar with a gift voucher will be an absolute treat.


Accepted in: India Only.

Expires: 6 months from the date of issue.

See complete Big Bazaar Terms & Conditions.